ECI Voter List PDF 2023 | e-EPIC Voter ID Card | Download ECI Voter List at eci.gov.in | e - EPIC Voter ID Search By Name
The Election Commission of India (ECI) has Launched the e-EPIC (Electronic Electoral Photo Identity Card) on 25 January 2021. Digital Voter ID Card download process has been started from the National Voter's Day. Union Minister Ravi Shankar Prasad has launched the e EPIC Programme and has distributed digital voter ID cards of 5 new voters. This will be the 1st time that the government is issuing voter identity cards in digital formats.
e EPIC is a portable document format (PDF) version of the EPIC which can be downloaded on mobile or in a self printable form on the computer. a voter can thus store the card on his / her mobile, upload it on Digi locker or print it and self laminate it. This is in addition to PCV EPIC being issued for fresh registration.
ECI Voter List 2023
Complete process to download ECI voter list is given below step by step.
Step 1 : Visit National Voters Services Portal https://www.nvsp.in.
Step 2 : At home page click on "Download Electoral Roll PDF" or direct link https://www.nvsp.in/Home/DownloadPdf
Step 3 : Select state and click on "GO" button.
Step 4 : Selected state voter list will open download it
Step 5 : Search by Name, click on "Search in Electoral Roll" or direct link https://electoralsearch.in.
Step 6 : Click on Search by Details and enter Name, Father's / Husband's Name, Age, Gender, State, District and Assembly Constituency then click on "Search" button.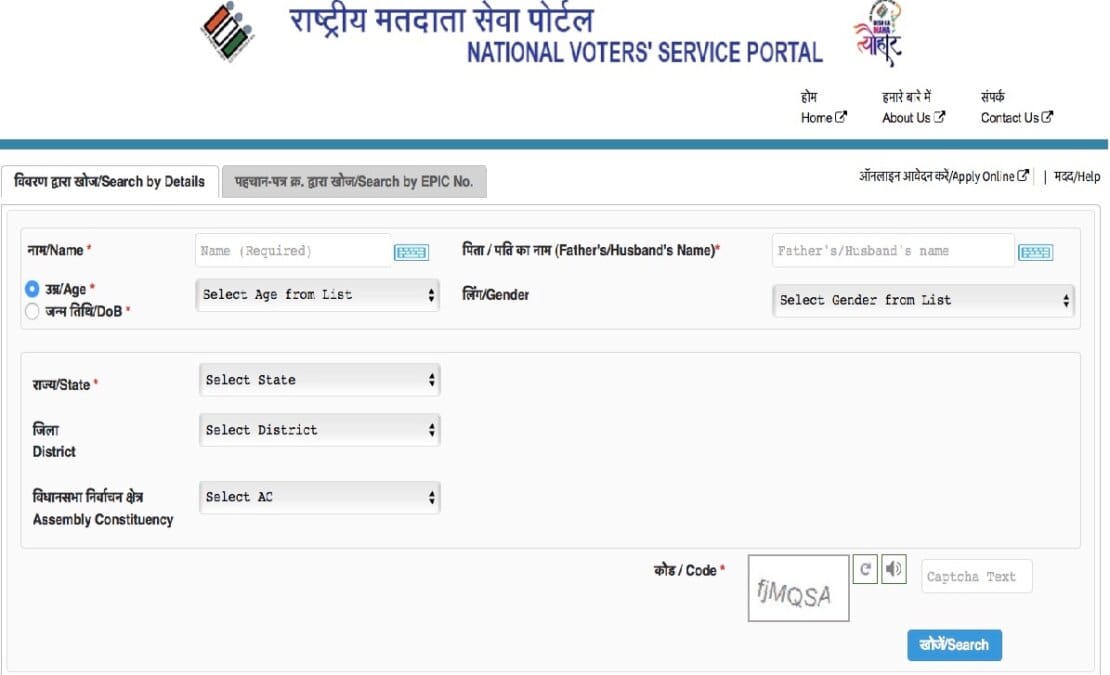 Step 7 : Click on Search by EPIC No. (if you have EPIC No.)
Step 8 : Enter EPIC No., Select State from List, given Code and on "Search" button.
Download e-EPIC Card
Below is the complete process to download digital voter ID Card.
Step : 1 Visit the official National Voters Service Portal https://www.nvsp.in.
Step : 2 At home page, click at the "Login / Register" button.
Step : 3 Enter EPIC Number or Form Reference Number.
Step : 4 Verify the OTP sent on the registered mobile number.
Step : 5 Click on Download e EPIC
Step : 6 Enter User Name, Password, Captcha and click on "login" button to download e-EPIC Card.
Eligible List for e-EPIC
Phase 1
Only new electors registered during special summary revision.
2021 and having unique mobile number in Eroll.
Phase 2
List of e-EPIC Benefits Citizen
Alternate and faster mode of obtaining Electoral Photo Identity Card in a digital format.
Equally valid as a proof of document for voter identification.
Can be printed at the convenience of the voter and can bring it as proof during polling.
Self Service model.
Read : NVSP Voter List 2021 | NVSP (National Voter Service Portal) Voter ID Search By Name