PMAYG Eligibility List: Pradhan Mantri Awas Yojana Gramin is a rural run Project by Government of India. PMAY G Housing Scheme project was stared on June 25, 2015 with main objective to pucca house with some of the basic amenities  all poor people by year 2022.
PMAYG Scheme is intended to provide financial assistance to people from the economically marginalized section to have access to housing infrastructure providers. Under PM Awas Yojana Gramin, only those people are eligible to avail the benefits of the scheme who are homeless or reside in one or two room kutcha house according to the data collected form the socio economic and caste census 2011.
PMAYG Eligibility List 2023
The below is  list of Pradhan Mantri Awas Yojana Gramin eligibility parameters based on which beneficiaries are identified for PMAY–G Housing Scheme.
Only Indian citizen can apply for Pradhan Mantri Awas Yojana Gramin housing scheme.
Homeless families or families having kutcha house with zero, one and two rooms with a katcha wall.
Senior citizens and those who are differently abled are eligible for PMAY G Scheme.
One who already has their own pucca house are not eligible for this housing scheme.
Those who have already availed the benefits of PMAY – G Housing Scheme are not eligible to apply again for Pradhan Mantri Awas Yojana.
Those who belong to the low income group (LIG) and economically weaker section (EWS) category are eligible for PMAY G Scheme.
Indian citizens who are from scheduled tribes and castes are eligible for this scheme.
Additional, the exclusion will happen if :
The individual has a Kisan Credit Card with a spending of more than or equal to 50000.
A member of the family is a government employee with an income more than Rs. 10000 per month.
A household that has a member who is paying professional or income tax.
Families having a landline connection or own a refrigerator.
Pradhan Mantri Awas Yojana Eligibility for Subsidy 2023
PMAYG eligibility criteria to get the benefit of subsidy on home loan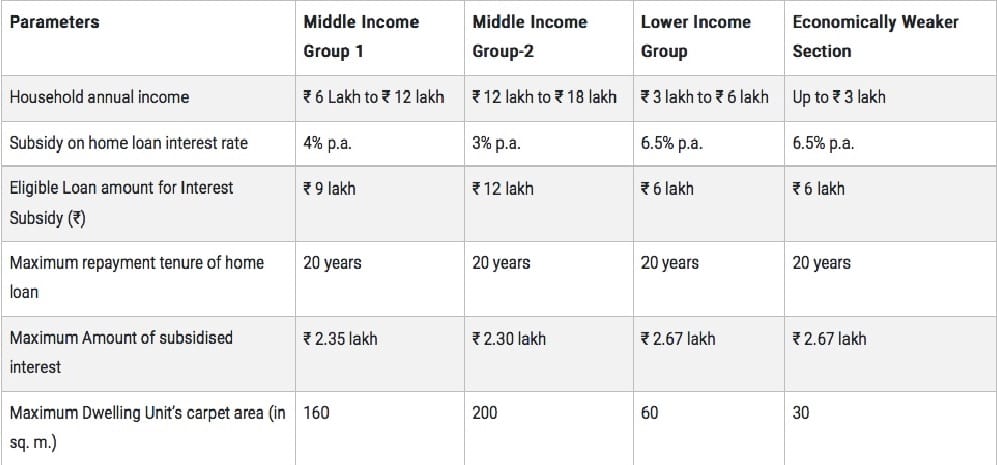 List of Required Documents to Apply for PMAY Gramin Scheme
The below list of some documents which are required to apply for PMAY G Scheme Application.
Aadhaar Card
Bank account details
Documents providing consent to use Aadhaar information on behalf of the beneficiary.
MGNREGA registered beneficiary job card
Swachh Bharat Mission registration number of the beneficiary.
PM Awas Yojana Gramin User Manual
Download Pradhan Mantri Awas Yojana Gramin Registration Guide Manual and Booklet from below link
https://pmayg.nic.in/netiay/English_Book_Final.pdf
https://pmmodiyojana.in/wp-content/uploads/2020/08/PMAYG-Registratio-Manual.pdf
Helpline
Toll Free Number : 1800 - 11- 6446 | 1800 - 11 - 8111
Read : Check PMAY Gramin List
For more information about scheme and PMAYG Eligibility visit Pradhan Mantri Awas Yojana Gramin Official website https://pmayg.nic.in/netiay/home.aspx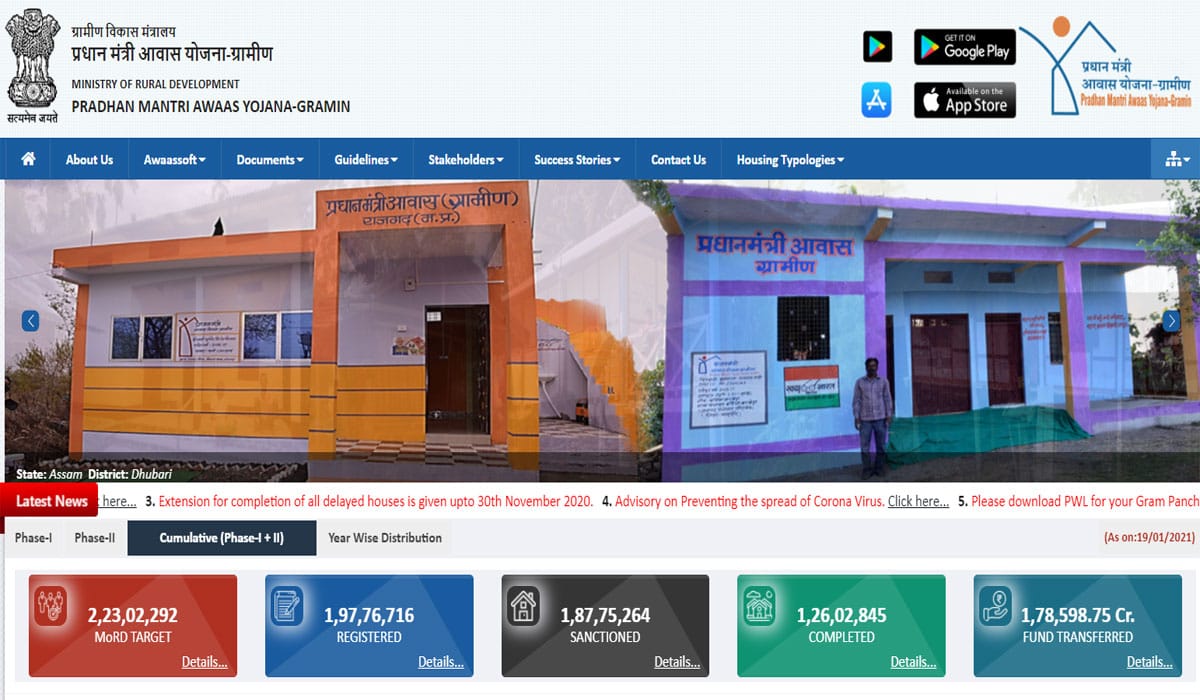 Read : Home Loan Documents List | KYC Documents List 2022