SVAYEM Scheme Assam List: Swami Vivekananda Assam Youth Empowerment Scheme (SVAYEM) announced by Assam Finance Minister in 2017. SVAYEM Scheme is a flagship program to provide financial support to the youths of Assam state to take up income generating activities in the manufacturing, trading and service sector.
Assam government will provide Rs. 50,000 each to 2 lakh youth to encourage entrepreneurship under SVAYEM scheme. All the interested candidates can apply online for Assam Swami Vivekananda Assam Youth Empowerment Yojana at assam.gov.in Assam state portal.
SVAYEM Scheme Assam List 2023
Assam government will provide Rs. 1 lakh to Rs. 2 Lakh financial support to youth to encourage entrepreneurship. Check SVAYEM Scheme Assam list of activities.
List of Activities under Assam SVAYEM Scheme
Nature of Activity
Manufacturing
Processing
Service Sector
Trading
Rural Transport Service (Auto Rickshaw, eRickshaw)
Tourism
Shops, repairing Centres, Handicraft, Cottage Industries etc.
Negative List of Activities
Manufacturing of intoxicant items.
Beedi, Panmasala, Cigarette etc.
Sales outlet of Liquor.
Plastic bags below 40 microns.
SVAYEM Scheme Eligibility Criteria
Swami Vivekananda Assam Youth Empowerment Scheme eligibility criteria are given below.
Applicant must be a permanent resident in Assam state.
Applicant age must be more than 18 years.
Applicant education qualification should be at least 8th class standard.
Applicant must not be the defaulter of any loan.
The beneficiary who has already completed Skill Development Training will be given preference.
The individual beneficiary should have skills, experiences, knowledge etc. to undertake the income generating activities.
PMEGP BENEFICIARIES OF THE LAST 5 year will not be eligible under the scheme.
List of Documents Required for Assam SVAYEM Scheme 2023
The following documents are mandatory for Swami Vivekananda Assam Youth Empowerment Scheme application.
Identity Proof Document.
Age proof Document.
Education Proof Document.
Business License.
Residence Proof Document.
Skill Development Training Certificate.
Business Ownership Identity Documents.
Project Report (for the proposed project) containing details of technical and economic viability.
Experience Certificate if applicable.
Financial Assistance of SVAYEM Scheme
All the Private, Public & Regional Bank are giving financial assistance under the Swami Vivekananda Assam Youth Empowerment Yojana. Through SVAYEM Scheme for beginners Rs. 1 lakh and for existing beneficiaries Rs. 2 lakh loan will be sanction to develop economic structure.
The extent of Government subsidy shall be as follows.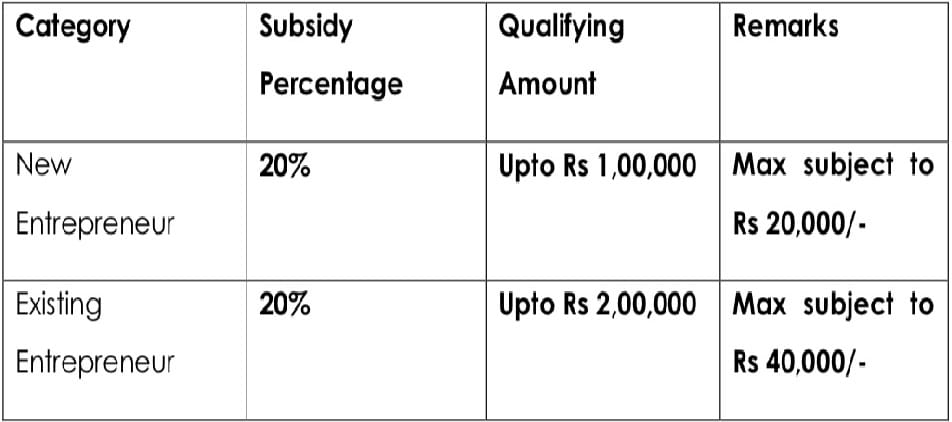 SVAYEM Scheme Assam List PDF
Download SVAYEM Scheme Assam Guidelines PDF from below link
https://industries.assam.gov.in/sites/default/files/SVAYEM%20Scheme_1.pdf
for more details of Swami Vivekananda Assam Youth Empowerment Scheme visit official website https://industriescom.assam.gov.in/schemes/svayem
Read : Assam Sarkari List