GMADA Eco City 2 Draw List | Greater Mohali Area Development Authority 289 Plots Draw List | GMADA Eco City 2 Residential Plots Allotment List | GMADA Eco City Plots Allotment Result List | GMADA ecocity 2 Draw Result List
Greater Mohali Area Development Authority (GMADA) has declared the draw result for allotment 289 plots at Eco City-2  New Chandigarh. Candidates who have applied for GMADA residential plots scheme now they can check the draw result of 289 plots at Eco City 2 New Chandigarh at official website of Greater Area Development Authority (GMADA) Government of Punjab https://gmada.gov.in/
GMADA Eco City 2 Draw List PDF
Candidates can download GMADA Eco City 2 Draw List for allotment of 289 residential plots from Official website using following Steps.
Step 1 : Visit The Greater Mohali Area Development Authority (GMADA) Government of Punjab official website https://gmada.gov.in/
Step 2 : At home page go to public notification and click on Draw Result 289 Residential Plots at Eco City 2, New Chandigarh.
Step 3 : Direct link to check Draw Result https://gmada.gov.in/sites/default/files/2021-02/289%20Residential.PDF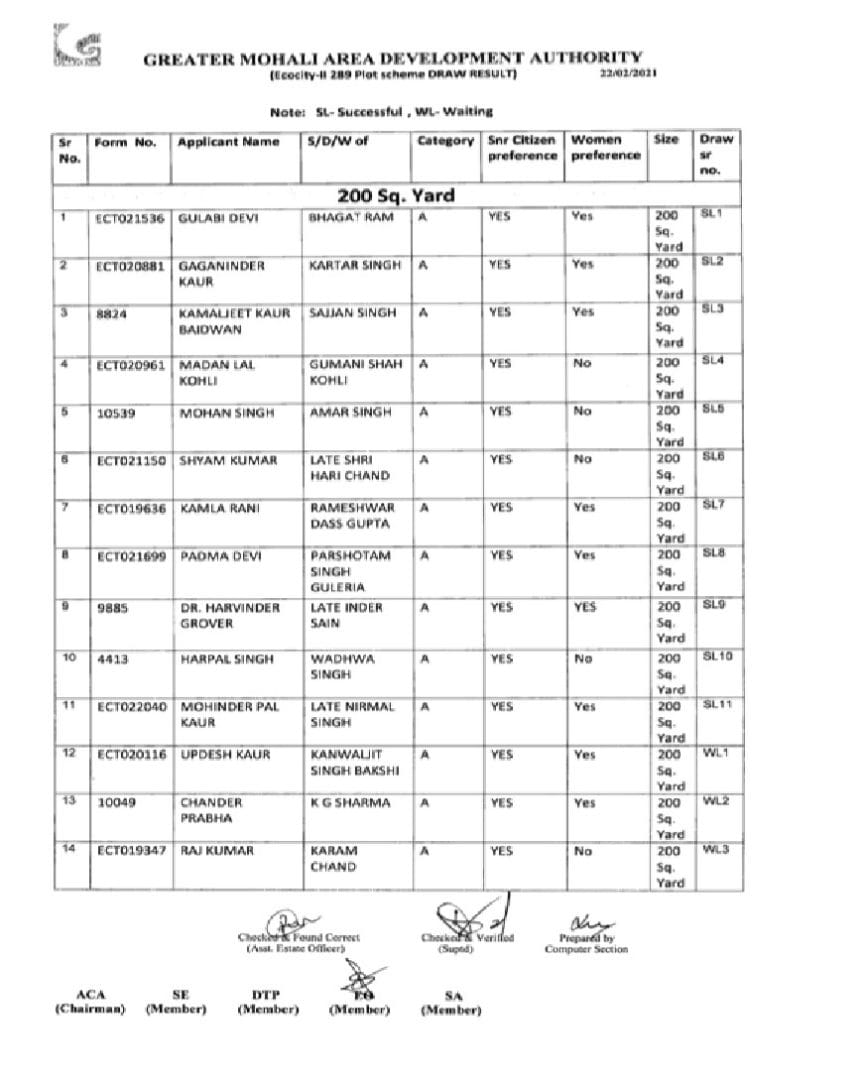 GMADA Estate Officer Mr. Pavitar Singh, said the successful applicant would have to submitted their document within 1 month and they would be issuing letters of intent (LoI) with in 3 months.  The authority gave preference to citizens above the age of 60 and women applicants 1st time . The plots were in proximity to Medicity where  senior citizens could get immediate medical assistance. The plots would be located a few KM away from the PGI and another advanced medical facility.
Read : PMAY-G Eligibility List