PFMS Banks List | PFMS Bank List Gramin Bank | Bank Branch List PFMS | List of PFMS Banks | PFMS Scholarship 2021 Banks List | pfms login | PFMS Banks List 2021
Public Financial Management System PFMS Scholarship has been announced by the Government of India to provide financial funds to all of the students who are not able to pay their fees because of poverty. Through the implementation of this scholarship, many incentives will be provided to the students who are belonging to different backward categories that are scheduled caste, scheduled tribe, other backward castes and also the people who belong to economically backward society.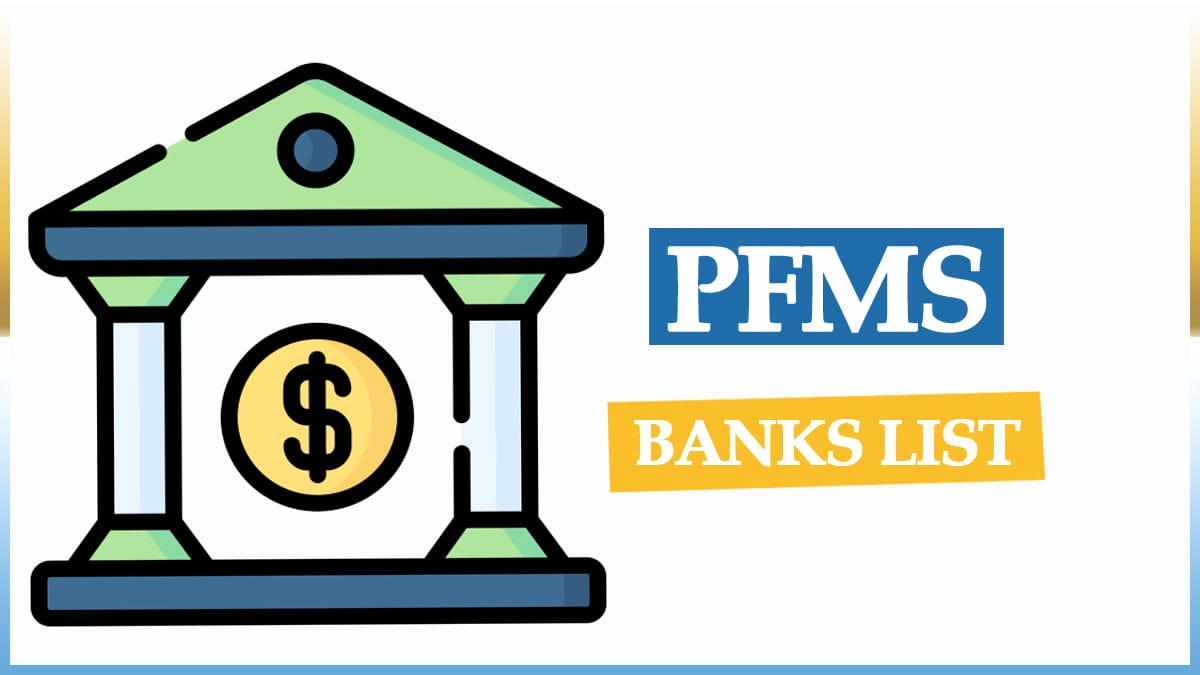 PFMS Banks List 2021
The below list of banks integrated with PFMS.
| | |
| --- | --- |
| S.No. | Bank Name |
| 1. | Abu Dhabi Commercial Bank |
| 2. | Allahabad Bank |
| 3. | Allahabad UP Gramin Bank |
| 4. | Andhra Bank |
| 5. | Andhra Pragathi Grameena Bank |
| 6. | Axis Bank |
| 7. | Bank of Bahrain and Kuwait |
| 8. | Bank of Baroda |
| 9. | Bank of Inda |
| 10. | Bank of Maharashtra |
| 11. | Bassein Catholic CO-OP. Bank LTD |
| 12. | Bombay Mercantile CO-OP. Bank LTD |
| 13. | Canara Bank |
| 14. | Central Bank of India |
| 15. | CITI Bank |
| 16. | City Union Bank Ltd |
| 17. | Corporation Bank |
| 18. | CSB Bank Ltd |
| 19. | DCB Bank Ltd |
| 20. | Dena Bank |
| 21. | Deutsche Bank |
| 22. | Dhanlaxmi Bank Ltd |
| 23. | Haryana Gramin Bank |
| 24. | HDFC Bank Ltd |
| 25. | HSBC |
| 26. | ICICI Bank Ltd |
| 27. | IDBI Bank Ltd |
| 28. | INDIAN Bank |
| 29. | Indian Overseas Bank |
| 30. | INDUSIND Bank Ltd |
| 31. | Jharkhand Gramin Bank |
| 32. | Karnataka Bank |
| 33. | KARUR VYSYA Bank |
| 34. | Kotak Manindra Bank |
| 35. | Madhya Bihar gramin Bank |
| 36. | Maharashtra Gramin Bank |
| 37. | Manipur State CO-OP. Bank Ltd |
| 38. | New India Co-operative Bank ltd |
| 39. | NKGSB CO-OP Bank Ltd |
| 40. | Oriental Bank of Commerce |
| 41. | Punjab and SIND Bank |
| 42. | Punjab National Bank |
| 43. | RBL Bank |
| 44. | SARVA U.P Gramin Bank |
| 45. | South Indian Bank |
| 46. | Standard Chartered Bank |
| 47. | State Bank of India |
| 48. | SVC Co-operative Bank Ltd |
| 49. | SYNDICATE Bank |
| 50. | Tamilnad Mercantile Bank Ltd. |
| 51. | The Cosmos co-operative Bank Ltd |
| 52. | The Federal Bank Ltd |
| 53. | The Jammu and Kashmir Bank Ltd |
| 54. | The Kalupur Commercial co.op Bank Ltd |
| 55. | The Lakshni Vilas Bank Ltd |
| 56. | The Saraswat co-operative bank ltd |
| 57. | The Thane Janata Sahakari Bank Ltd |
| 58. | UCO Bank |
| 59. | UNION Bank of India |
| 60. | UNITED Bank of India |
| 61. | Vijaya Bank |
| 62. | YES Bank Ltd |
| | |
PFMS Banks List
For more details of pfms banks click on below link
https://fcraonline.nic.in/fc_bank_list.aspx
Read : All Sarkari List